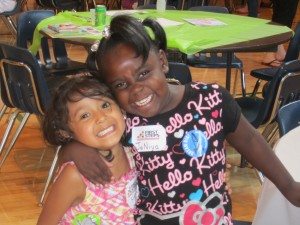 Nearly one in seven SC children is assessed as not ready for first grade. In some communities, this statistic is as poor as one in four. Research studies repeatedly show that children who arrive unprepared for first grade's challenges have a difficult time catching up and succeeding throughout the rest of their school years. Many of these students drop out of school or do not find fulfilling productive jobs after high school as a result of their slow start.
A child's readiness is determined by many critical components such as good health, nurturing and positive, participatory parenting. High quality early learning experiences in the home, access to quality child care, and school settings allow children to thrive at a time when the brain is most formative.
So, to answer the question in the most direct manner, "why do we do what we do?", because every child represents our collective future and every child should have the opportunity to reach their fullest potential. Achieving this goal not only helps the individual child but makes our community that much better. We seek to work with other local agencies, organizations and community leaders to determine the most needed interventions to offer our children and their families. In York County we are most fortunate to work in a community where the spirit of collaboration is very high and helping children that need assistance to reach their potential is a high priority. Whether York County First Steps provides the services directly or partners with other agencies, we strive to be the resident expert for York County in early interventions for at risk children.