Saturday, March 25, 2017
Dutchman Creek Middle School
4757 Mount Gallant Road
Rock Hill, South Carolina 29732
To Our Professional Childcare Partners: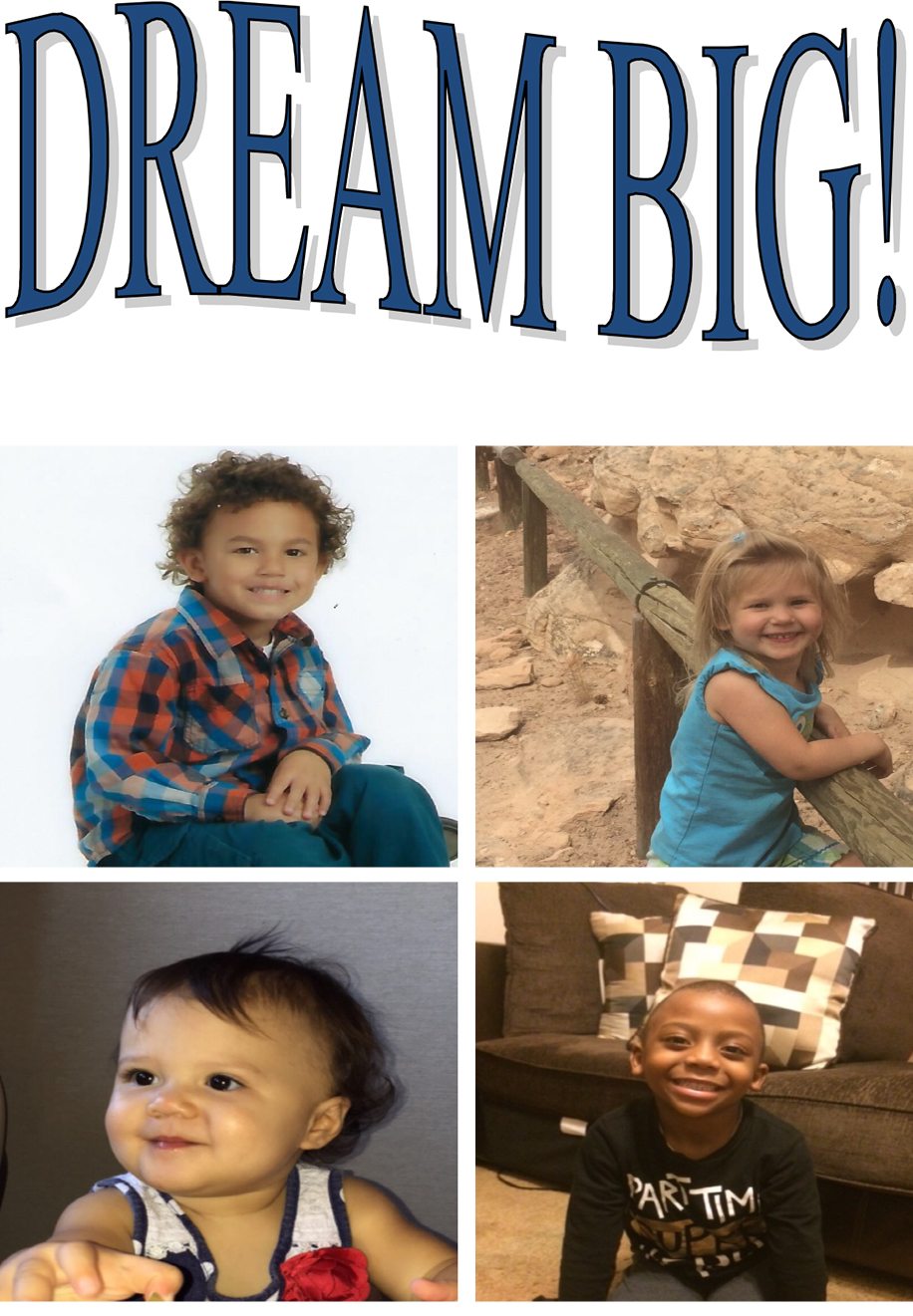 We look forward to hosting you once again for our annual York County Early Childhood Educational Conference on Saturday, March 25, 2017. We will be back at Dutchman Creek Middle School in Rock Hill on Mount Gallant Road, which has been a great location for us these past few years. We know that each of you is committed to helping the children in your class and child development center reach their potential. This stage in each child's life is critical to establishing a firm foundation to grow and develop and you hold the key to unlock that potential.
We take our theme this year from our Keynote Speaker's message to DREAM BIG! We are excited to have Roger Day with us for our Keynote Address and he will be offering follow up workshops in the morning and afternoon sessions. Many of you may have heard Roger previously. He has visited this area several times in recent years with the Library and with our Countdown to Kindergarten Celebration. He is high energy and his enthusiasm to engage with young children is contagious. His use of music to not only entertain children, but to involve their minds in learning new ideas will offer everyone practical tips for each classroom setting. It will be difficult to sit still when you are around Roger for any period of time.
We strive to make each Conference fresh and exciting for you and we hope that some of our new Workshops will peak your interest and passions in a different way. Here are just a few new Workshops to consider:
We have several chefs coming from Johnson & Wales Culinary University in Charlotte to share their expertise in making snacks and meals healthier. This workshop will cover keeping the costs for healthy meals in check to how to engage the children in the process as a learning experience.
We also have invited Cleo Scott Brown to join us to think more consciously about race and class. We all have hidden biases that we are not even aware of that shape our thinking; this workshop will help illuminate these hidden biases so we can consciously work to neutralize them as we work with the children in our classrooms.
For those interested in the importance of Continuous Improvement in a Child Development setting, we have a workshop from a SC Pilot Rated License Program, Quality Counts, to discuss the critical need for us to strive to continuously improve the programs we offer our children. Continuous Improvement is not only beneficial to serving your children but is also critical to your business survival and growth.
We have a session at the Children's Museum again this year; and Dr. Norris Williams, Dutchman Creek Principal, will be discussing how to keep your parents involved. As you can see, we are offering great topics and presenters, offering workshops that you can implement in your center and classroom.
Thank you for the commitment that you make each day to make a difference in the lives of the children in your care. We are grateful for your continued support and participation in our Conference. Enjoy the Conference and be sure to use what you learn!
David W. Lisk, Sr.
Executive Director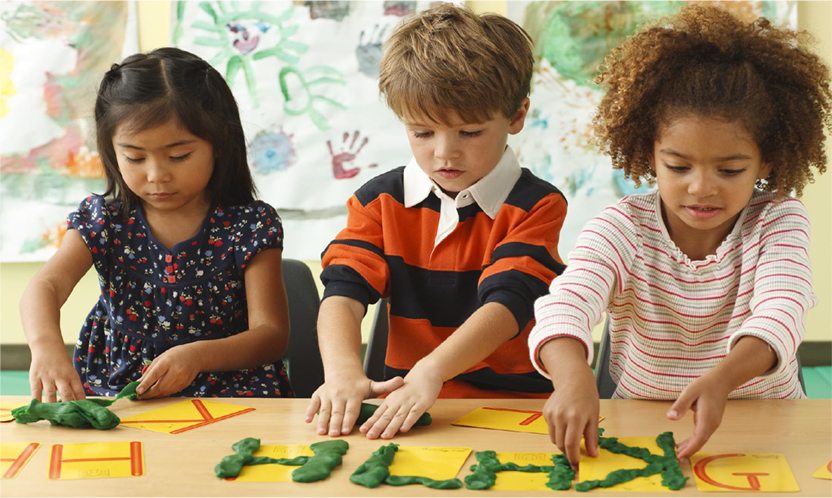 Saturday, March 25, 2017
7:00 am – 8:00 am
Registration
Continental Breakfast available in Cafeteria
8:00 am – 8:15 am
Auditorium

–

WELCOME and Conference Information
8:15 am – 9:15 am
Auditorium – Keynote Address by featured presenter, Roger Day
9:25 am – 11:25 am
Session 1 – Training Room locations will be posted 
11:30 am – 12:10 pm
12:15 pm – 2:15 pm
Session 2 – Training Room locations will be posted
Keynote Speaker
Roger Day
Children's Musical Performer, Motivational Speaker, Writer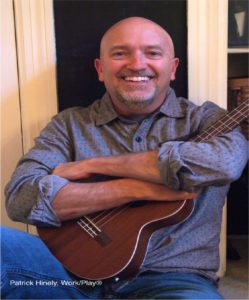 Please join us for Roger Day's fun, inspirational keynote using music, movement, and imagination to inspire good teachers to be great teachers; and great teachers to be superstars! Our job as professional educators is to use our expertise, our enthusiasm, our passion – and yes our voices! – to guide and encourage our students to be the best they can be; to unlock their potential and to always Dream Big!
Roger Day writes and performs award-winning children's music that tickles the imagination with infectious tunes and rhythms and inspiring characters. Day has been writing and performing his smart, interactive music for families for over 15 years. His music has been featured on Radio Disney, XM Radio and Public Television. He is a two-time Parents' Choice Gold Award winner and a Dove Family Approved Artist.
Roger Day's concerts are action-filled adventures that exercise both mind AND muscle; both body AND brain. Day keeps his young audiences involved and captivated. These fun concerts inspire each child to discover his and her own talents, give flight to the imagination: to DREAM BIG! And GET YOUR BRAIN IN GEAR! and now in his newest concert, to be INVINCIBLE!
Roger is a life-long learner in the best liberal arts tradition. A 1985 graduate of Washington & Lee University, he earned a B.A. in German with Magna Cum Laude honors while also studying Voice and Music Composition. During his undergraduate years, Roger took advantage of two study abroad programs at the prestigious Oxford University in England and at the University of Bayreuth in Germany. Roger's eclectic undergraduate education allows him to take complex subjects as varied as the brain or an ecosystem and make them simple and understandable – not to mention really, really fun! – for preschool and elementary-aged students alike.
Registration
DOWNLOAD REGISTRATION FORM HERE
In order for us to process your registration, you must comply with the following instructions.
Registrations must be received no later than Tuesday, March 21, 2017.
Complete one form for each person registering

.  You may duplicate this form.

*Registration fee requirement below.
Send your completed forms and payment to:
---
Mail:   
York County First Steps
PO Box 969
Rock Hill, SC 29731
Bring by:
York County First Steps Office
410 E. Black Street
Rock Hill, SC  29730
---
REGISTRATION FEE: $25.00 per participate (includes 5 training hours, continental breakfast, lunch, a souvenir to remember an incredible training, and professional trainers with years of early childhood experience to share).
PLEASE NOTE: DSS awards the credit hours through The Center for Child Care Career Development. They state that anyone arriving any later than 10 minutes after the training starts can not receive credit. Therefore, participants registering after 8:10 am on March 25th will not receive credit for the keynote address. They will be able to attend the workshops they have registered for and will receive the 2 hours certified training hours per workshop attended. Regardless of late arrival or early departure, the $25.00 registration fee is non- refundable.
**Please call 803 981-5780 if you have questions about the registration process.
1. Think About What You Just Thought: Thinking Consciously About Race and Class
Cleo Scott Brown
This interactive workshop is designed to help childcare professionals better understand how their personal values impact services, hiring, and student/parent relationships, and how awareness of those values can help you improve your organization.
---
2. Quality Counts: The Importance of Continuous Improvement in Child Care
Tammy Compton
Quality child care doesn't happen overnight and doesn't happen with a "quick fix". Quality child care requires the commitment to work continuously seeking the best for children. Child care centers are not a one size fits all. Each center has unique needs and deserves to have a plan to help meet their needs and capitalize on their strengths. This session will help you understand how quality builds over time and is continuously evolving.
---
3. Books Galore 2017
Dina Grant
This is a fun-filled, hands-on workshop you don't want to miss. Join us to explore new, engaging, interactive books and ways to use them throughout your curriculum. We won't forget to showcase favorite tried and true stories that children love with new ways to incorporate them into your day.
---
4. A School Day in the Life of a Kindergartener
Lynn Hayes and Tracy Lee
This session will provide research based information on ways to prepare five year olds for a successful year in school. You will experience a day in the life of a Kindergartener as you participate in hands-on math lessons, reading center games, and engaging science and social studies activities. Get ready to have fun as you learn through play!
---
5. My Sky Tonight: Engaging Early Learners in Astronomy
Carole Holmberg and Angela Purcell
Bring the excitement of astronomy to your 3-5 year olds. Learn developmentally appropriate strategies and activities about the Sun, the Moon, and space, designed specifically for preschoolers. This workshop takes place at the Museum of York County, just across Museum Road from Dutchman Creek Middle School. We'll also take a peek at the Museum's Tot Town permanent exhibit. (We'll meet at Dutchman Creek Middle School and walk to the Museum together.)
---
6. 6. The SC Early Intervention: Support for Children 0-3 with Developmental Delays and Disabilities
Crystal M. Boyd
This workshop will be an overview of the South Carolina Early Intervention System. This presentation will: a) provide an overview of the early intervention system and services; b) discuss your role as a referral source and how to identify a child with possible developmental delays and disabilities, c) provide helpful guidance to assist families in directing services for children 0-3 years old with developmental disabilities and delays to increase their developmental potential.
---
7. Providing the FEEDBACK That Will Keep Your Parents Coming Back
Dr. Norris L. Williams
From building with blocks to sand castles and beautiful collages, we all know young children love making and creating fun things! How can we extend this learning? How might we make it better? This workshop will explore feed back in the early childhood classroom as a tool to extend the 'experience of learning'. Feedback is no longer viewed as a mark on a paper or a 'great job' remark. It is specific and guides the student to improvement. Research tells us that effective feedback has a big impact on student achievement. This hands-on workshop will provide practical examples and strategies to assist with implementing and documenting feedback in your classroom. Just think…if creative learning can be extended through feedback, what positive effect could feedback have on more structured learning such as reading, writing, math, and life skills? Please join us! You don't want to miss this workshop!
---
8. Developing Language Through Play
Patti Myers
Attendees will learn how to teach and use a concrete approach through play to develop language with young children. You will learn techniques about engaging with young children and using, simple, useful language that matches the actions of play. Attendees will learn meaningful and playful activities that are age appropriate to the social, emotional, and cognitive development levels of young children. You will also learn a "hands on approach" in the learning environment that allows the children to explore language and learn by doing, as well as challenge the child to discover more on his or her own. Attendees will make activities to take home with them.
---
9. Healthy Fruit and Vegetable Snacks – Quick and Healthy Baked Snacks
Megan Lambert , Cece Krelitz, Quientina Stewart and Sophitmanee Sukalakamala
In this workshop, we will be sharing a variety of easy and approachable fruit and vegetable snacks. The focus on our presentation is showing that nutritionally dense snacks can be creative, fun and taste good. They can also be quick and easy to put together. Quick and inexpensive baked and no bake snacks. Focus will be on providing a boost of nutrition as well as flavor.
---
10. Dream Big! Using Roger Day's Music to Inspire Your Classroom
Roger Day
Music is the super power of Early Childhood classes. Need a positive start to the day? Sing a song! Need to introduce an animal unit? Sing a song! Need to focus an energetic group of students? Sing a song! Roger will teach you songs that will help you be more effective teacher in different settings throughout the day. From circle time in the morning to saying good bye at the end of class, Roger has a song that will make it more fun and interesting. (And sneakily educational!) Every participant will receive a link to worksheets and activities that you can use immediately to introduce Roger's music to your classroom and are guaranteed to help you inspire your students to Dream Big!
Partners
York County First Steps would like to thank all the agencies, contributors, and sponsors that helped make this conference successful.
Kaplan Companies
Double B Graphix
Lakeshore