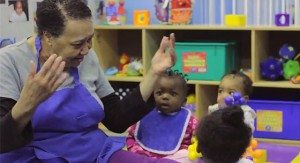 Statewide studies indicate that close to 60% of all preschool children will spend some time in a child care setting before they enter school. This figure has continued to rise for some years as more and more families find the need for both parents to be employed. Of the remaining children, the majority of the families have struggled to find suitable child care at an affordable price; consequently, the young children are in the care of family members, parents unable to work since they have no access to child care, and perhaps even neighbors providing minimal care. In some of these situations, the care is challenged or receiving the needed educational stimulation needed to be prepared for success in school. Our efforts focus on helping child care providers offer the highest quality program possible, especially those providers that serve at risk families and to educate parents as to the critical value of having their children in high quality child care programs.
In York County, there are a variety of child care providers that serve our children. They can range from a family home center of 3-5 children to a much larger facility serving hundreds of children each day. Parents have the opportunity to decide which type of child care facility fits most closely with their family needs and child rearing philosophy.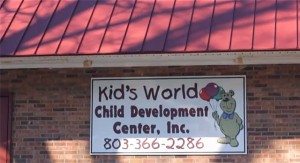 YCFS seeks to help each center that we work with, either in an intensive program such as our providing specific technical assistance over a 3 year period, or providing situational support such as providing a needed training workshop for their staff. Throughout the year, we seek to maintain contact with each of the 120+ child care providers located in York County to offer our assistance and support with the objective to assist each provider in elevating the quality of their program and the care of their children to prepare each child for success as they enter school.
If you are seeking to find a suitable child care provider to meet your family's need, you can search the DSS/ABC website for your area at http://childcare.sc.gov/main/general/facilities/search/index.aspx.
If you have general questions regarding what type of questions to ask when you visit a center, please review this "Finding a Child Care Provider for my child".