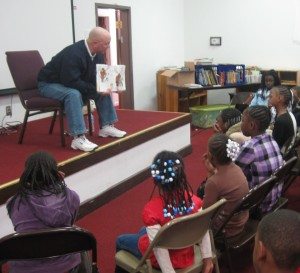 We feel strongly that the community has a critical role in assuring that all children reach their fullest potential in life. Being successful in their school career is a key component of reaching that potential. The children of tomorrow will be our neighbors, fellow employees, service providers and leaders of our community. The better we prepare them for these eventualities, the better York County will be for everyone.
If you wish to help us in our mission there are several possible options:
Volunteer to be an YCFS Board Member – We hold Board Member Elections every 2 (two) years and are always looking for passionate Board Members looking to make a difference in the lives of children in our community.

Contact YCFS to Volunteer for a planned event or program – We have several community events where we provide general information, provide assistance or provide dinner to the children and families that we serve. We can always use extra "hands" and are happy to discuss your specific interests and how best to connect you through our interventions.

Coordinate an activity with your fellow employees or community group – Whether you have likeminded colleagues at your place of employment, your Sunday School Class, or other community organization, we may have an opportunity for you to help be involved in assisting at risk children and their families. Many times what are missing are the ability to connect and/or the knowledge to help, we can assist in filling in these blanks.
If you are interested, please contact David Lisk, Executive Director, at 803-981-5783 or dlisk@rhmail.org.