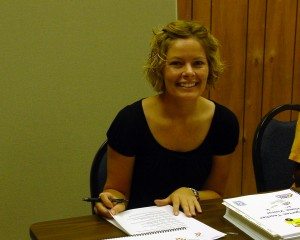 There is a wide range of resources that are available to parents, child care providers, and interested community members that wish to learn more about what York County First Steps can provide as well as how they may be able to help children in their family and their community.
Resources for Child Care Providers
Schedule of Training Opportunities
Documents for Quality Enhancement Grant Request
Early Childhood Advocates of York County (ECA of YC).  The mission of the ECA of YC is to serve and act on behalf of all young children with respect to their overall development and well-being, and to advocate for the highest quality in early childhood education.  The group meets 3rd Thursday of the month September – November and January – May (with the exception of April).  If training is included the meeting is from 10:00 – 12:00.  The first meeting for the 2013-2014 academic year is 10:00 – 12:00, September 19, at the Field of Dreams Baxter location.  For further information please contact one of the officers:

President – Chrissie Robbins, robbinsc@winthrop.edu

Vice-President – Maura Kelly, Maura@FieldofDreamsCenter.com

Treasurer – John Hayes, JHayes@YorkTech.edu

Secretary – Crystal Jackson, Crystal@FieldofDreamsCenter.com
Resources for Parents and Grandparents
Typical Child Development Phases chart from 4 months to 30 months
Typical Health and Educational milestones for Preschool Children
Suggestions for Strengthening a Child's Literacy Skills
Resources for the Community
Community Based Literacy Initiative
Work with community and faith-based organizations that serve at risk populations to provide age appropriate books, parental coaching, and direction on how to increase the literacy based activities, at home and at the organization, for at risk children before they enter school.
Literacy Resources