2018 York County
Early Childhood Educational Conference
Saturday, March 24, 2018
Dutchman Creek Middle School
4757 Mount Gallant Road
Rock Hill, South Carolina 29732
Dear Early Childhood Advocate:
We look forward to hosting you once again for our annual Early Childhood Conference on Saturday March 24, 2017 at Dutchman Creek Middle School in Rock Hill. We know that each of you is committed to helping the children in our community and your child development center reach their potential. This stage in each child's life is critical to establishing a firm foundation to grow and develop and you hold the key to unlock that potential.
Our theme this year is Beyond the Basics. Our keynote speaker this year is Deanna E. Hibbard, she has committed herself to help inspire teachers to make the most of their time in their classrooms. She brings a wealth of experiences and passion to share with you and we know you will be renewed in your desire to engage your children in new learning experiences. The early years of learning are the cornerstone for life-long learning and Deanna will be discussing strategies beyond the basic ABC's and 123's that you can incorporate into your classes.
We continue to seek presenters and topics that will interest you, whether you are a brand new childcare professional just beginning your career or a longtime practitioner continuing to advocate for early childhood issues. Here are just a few Workshops to consider:
We have Dr. Kimberly P. Johnson back to provide workshops on "Making Way for Play". You may remember, Dr. Johnson was our keynote speaker two years ago and many of you expressed interest in hearing her again. She is back to discuss the importance of incorporating play in your educational setting
Once again, we have several chefs coming from Johnson & Wales Culinary University in Charlotte to share their expertise in making snacks and meals healthier. Their focus this year is in working with special dietary restrictions, including food allergies. There will be samples to taste and preparation guides discussed for many tasty options.
We also have invited Cleo Scott Brown to join us to think more consciously about race and class. We all have hidden biases that we are not even aware of that shape our thinking; this workshop will help illuminate these hidden biases so we can consciously work to neutralize them as we work with the children in our classrooms.
We have two opportunities to learn how to incorporate science into your classrooms, The Children's Museum will host a session and Shaun Rogers will offer a session on how to put the STEAM back into our STEM activities.
You will not want to miss these and other opportunities to hone your skills or learn new ones. As you can see, great topics and presenters, offering workshops that you can implement in your center and classroom. Thank you for the commitment that you make each day to make a difference in the lives of the children in your care. We are grateful for your continued support and participation in our Conference. Enjoy the Conference and be sure to use what you learn!
David W. Lisk, Sr.
Executive Director
Saturday, March 24, 2018
7:00 am – 8:00 am
Registration
Continental Breakfast available in Cafeteria
8:00 am – 8:15 am
Auditorium

–

WELCOME and Conference Information
8:15 am – 9:15 am
Auditorium – Keynote Address by featured presenter, Deanna E. Hibbard
9:25 am – 11:25 am
Session 1 – Training Room locations will be posted 
11:30 am – 12:10 pm
12:15 pm – 2:15 pm
Session 2 – Training Room locations will be posted
Keynote Speaker
Deanna E. Hibbard
Professional Development Consultant


Lakeshore Professional Services Group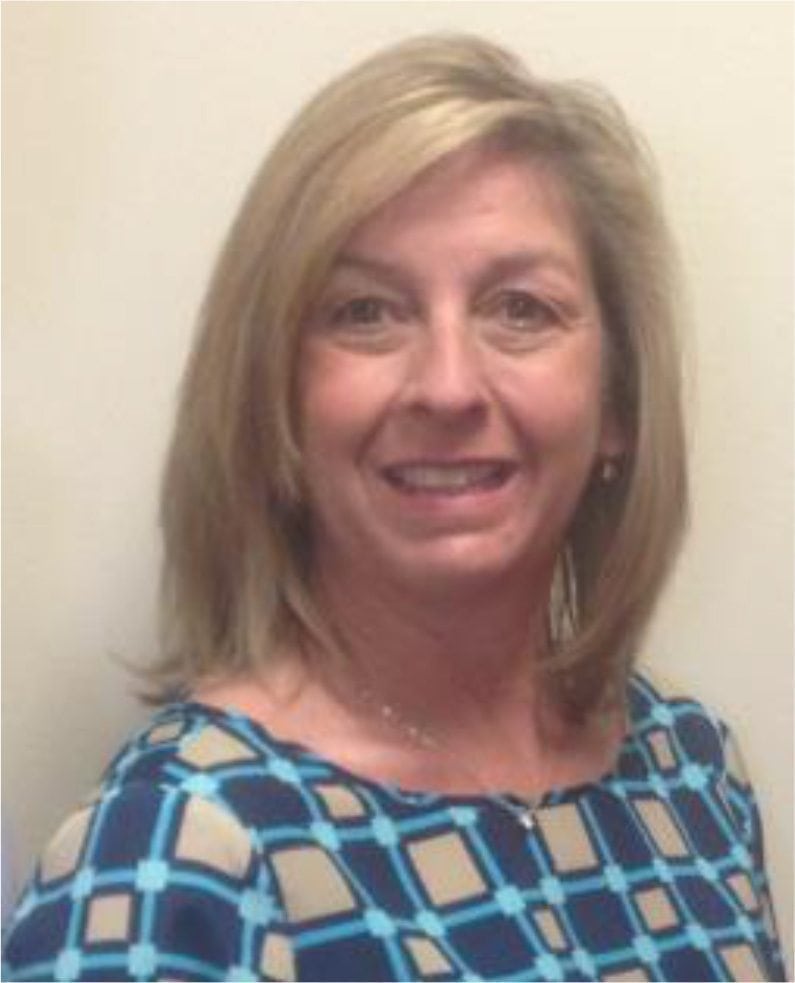 Deanna is a highly regarded professional development specialist, coach and educator who has spent nearly 25 years working in early childhood education. She holds a bachelor's and master's degree in the field.
Deanna began her career teaching pre-kindergarten. During her 14 years in the classroom, she also gained certification as a curriculum trainer. In that role, Deanna traveled throughout the United States and Canada training and coaching preschool and infant/toddler teachers and administrators.
Inspired by the impact that effective teacher training has on young children, Deanna continued to coach, train, and develop curriculum while working in a variety of consulting and staff positions. She worked with pre-kindergarten teachers and program directors as an assessment coach, developed a birth to pre-K curriculum for a major childcare chain and provided guidance to Georgia's pre-kindergarten programs. Most recently, Deanna was the director of Instructional Support and Pre-Kindergarten for the Georgia Department of Early Care and Learning (DECAL). In this role, she oversaw pre-kindergarten educator training and curriculum development, among other responsibilities.
Currently, Deanna is an early learning climate specialist with the Metropolitan Regional Educational Service Agency (Metro RESA), where she brings her expertise to coaching public schools and child care centers on the implementation of the Pyramid Model.
Registration
DOWNLOAD REGISTRATION FORM HERE
In order for us to process your registration, you must comply with the following instructions.
Registrations must be received no later than Friday, March 16, 2018.
Complete one form for each person registering

.  You may duplicate this form.

Registration fee requirement below.
Send your completed forms and payment to:
---
Mail:   
York County First Steps
PO Box 969
Rock Hill, SC 29731
Bring by:
York County First Steps Office
410 E. Black Street
Rock Hill, SC  29730
---
REGISTRATION FEE: $25.00 per participate (includes 5 training hours, continental breakfast, lunch, a souvenir to remember an incredible training, and professional trainers with years of early childhood experience to share).
PLEASE NOTE: DSS awards the credit hours through The Center for Child Care Career Development. They state that anyone arriving any later than 10 minutes after the training starts can not receive credit. Therefore, participants registering after 8:10 am on March 25th will not receive credit for the keynote address. They will be able to attend the workshops they have registered for and will receive the 2 hours certified training hours per workshop attended. Regardless of late arrival or early departure, the $25.00 registration fee is non- refundable.
**Please call 803 981-5780 if you have questions about the registration process.
One hundred years from now It will not matter
What kind of car I drove, What kind of house I lived in, How much I had in my bank Nor what my clothes looked like. One hundred years from now It will not matter
What kind of school I attended, What kind of typewriter I used, How large or small my church, But the world may be…
a little better because…
I was important in the life of a child.
Forest Whitcraft
1. Think About What You Just Thought: Thinking Consciously About our Biases (Professional Development)
Cleo Scott Brown
You meet a new parent and child. In a couple of minutes, maybe seconds, you make certain evaluations based on their look and conversation. It's human nature to have biases, but did you know that your unconscious personal values impact the effectiveness of your work with all children and their parents? Because of great reviews last year, we are bringing back this interactive workshop where you will explore how personal values impact communication and student/parent relationships and how you can look, beyond the limits of our experiences and biases.
---
2. Making Way for Play – Creating a Balance in the Educational Setting (Curriculum)
Dr. Kimberly P. Johnson
This interactive workshop will encourage educators to step outside of their box and learn to engage fully in play. It is through play process that early learners ignite their social and critical thinking skills. Also, play provides many opportunities to enhance the academic faculties of learning. Helping early learners laugh and learn can help them form their own ideas about growth and development. Come and engage in activities that will challenge you to raise the rigor in the classroom while still participating in a fun and creative setting.
---
3. Learning to Look: Explorations, Observations, and Structured Investigations (Curriculum)
Carole Holmberg and Angela Purcell
Science involves learning about the natural world by careful observation and prediction. It also often involves using tools. Learn how to use simple tools, such as a hand lens and child-friendly binoculars, to help children understand the work around them. This workshop takes place at the Museum of York County, across the street from Dutchman Creek Middle School. We will watch the planetarium show "In My Backyard," which encourages children to observe carefully, and we will spend time in the Museum's Naturalist Center, looking up-close at both plant and animal specimens, as a way of encouraging children to explore nature.
---
4. The SC Early Intervention System: Support for Children 0-3 with Developmental Delays and Disabilities (Professional Development)
Crystal M. Boyd
This workshop will be an overview of the South Carolina Early Intervention System. This presentation will: a) provide an overview of the early intervention system and services; b) discuss your role as a referral source and how to identify a child with possible developmental delays and disabilities, c) provide helpful guidance to assist families in directing services for children 0- 3 years old with developmental disabilities and delays to increase their developmental potential.
---
5. Taking the Fear Out of Cooking for Kids with Food Allergies (Nutrition)
Megan Lambert, Cece Krelitz, Quientina Stewart, Sophitmanee Sukalakamala
Johnson & Wales chefs will give an overview of common food allergies and dietary preferences affecting many children. They will then demonstrate how to make a variety of healthy, easy, and delicious foods which are appropriate for allergies and special diets. Lots of samples will be provided.
---
6. Movin' & Groovin' (Curriculum)
Mr. Nigel (Nigel Smith)
Get ready to move your body! This interactive workshop will help you see how music is embedded into our existence-adding depth and dimension to our environment, exalting the human spirit, and contributing to our quality of life. Mr. Nigel will lead us on a musical journey to see ways music can be used to encourage social interaction, promote self-esteem, teach skills and nurture the musician in every child. Get ready to sing, move, and play your way into the world of learning through music!
---
7. STEAM in STEM (Curriculum)
Shaun Rogers
Preschool requirements are PACKED with Academic Standards these days, but kids just want to have fun! Science, Technology, Engineering and Math are mandated, but we know kids need open exploration and creative play. This workshop puts the STEAM in STEM! It's packed full of ideas to incorporate STEM into imaginative and creative expression.
---
8. Social Emotional Competence in Your Classroom (Curriculum)
Deanna E. Hibbard
There are a variety of materials in your classroom that can be used to promote social emotional competence. We will explore how these items can be used to help children recognize and express emotions, recognize and solve social problems, and learn to be friends.
---
9. Creating Nurturing and Responsive Relationships in Your Classroom (Growth and Development)
Deanna E. Hibbard
This session is designed to help teachers and caregivers think about the importance relationships play in providing a positive climate in their schools and centers. We will explore strategies and barriers to building relationships.
Partners
York County First Steps would like to thank all the agencies, contributors, and sponsors that helped make this conference successful.